Auden's Col – Mayali Pass – Patangini Dhar [The three passes trek ] photo blog by Anshul Chaurasia
Auden's Col is a mountain pass which connects Jogin I (6465m) and Gangotri III (6580m) and is reportedly situated at a height of around 5400m. It also binds two glaciers on the opposite sides. One is Khatling glacier and the other one looks like the glacier belonging to Jogin I. Auden's Col is approachable from Gangotri and one can trek up to Kedarnath following Auden's Col and Khatling glacier. The pass is named after John Bicknell Auden of the Geological Survey of India, who first discovered it in 1935 and crossed it in 1939. Mr Harish Kapadia and Mr Romesh Bhattacharjee from the Himalayan Club repeated Auden's explorations in the late eighties.Normally pass and the Khatling glacier are heavily infested with crevasses.However, we crossed the pass in early June and encountered few creavasses due to heavy snow cover. To read more about the expedition please read this blog written by Neelima Vallangi on National Geographic Traveller. Sridevi Nair has also written a brief account of Auden's col trek expedition 2018.
In between the Gangotri III and Jogin I lies this amazingly beautiful pass which hides the crevasse ridden Khatling glacier on its other side that one requires to cross while getting down. We crossed this as a part of tri-pass-route (Patangani Dhar-Audens Col-Mayali Pass).
Expedition's highlights
Auden : John Bicknell Auden, brother of the famous poet Auden, was a Geographical Survey officer. He discovered the Col in 1935 and finally crossed it in 1939.
Col : the lowest point of a ridge or saddle between two peaks, typically providing a pass from one side of a mountain range to another.
Auden's Col is one of the toughest and most challenging treks in the western Himalayas and definitely the most treacherous pass in the Garhwal Himalayas.
It's not a popular trek due to its level of difficulty.
The Col is at a height of 5490 m – 18,000 feet. (That's high).
The terrain is strenuous and the trail passes through moraines, narrow cliffs, Boulders and difficult ridges.
The pass links two glaciers on the opposite sides, viz Khatling glacier and Jogin I glacier. The pass and the Khatling glacier are heavily infested with crevasses.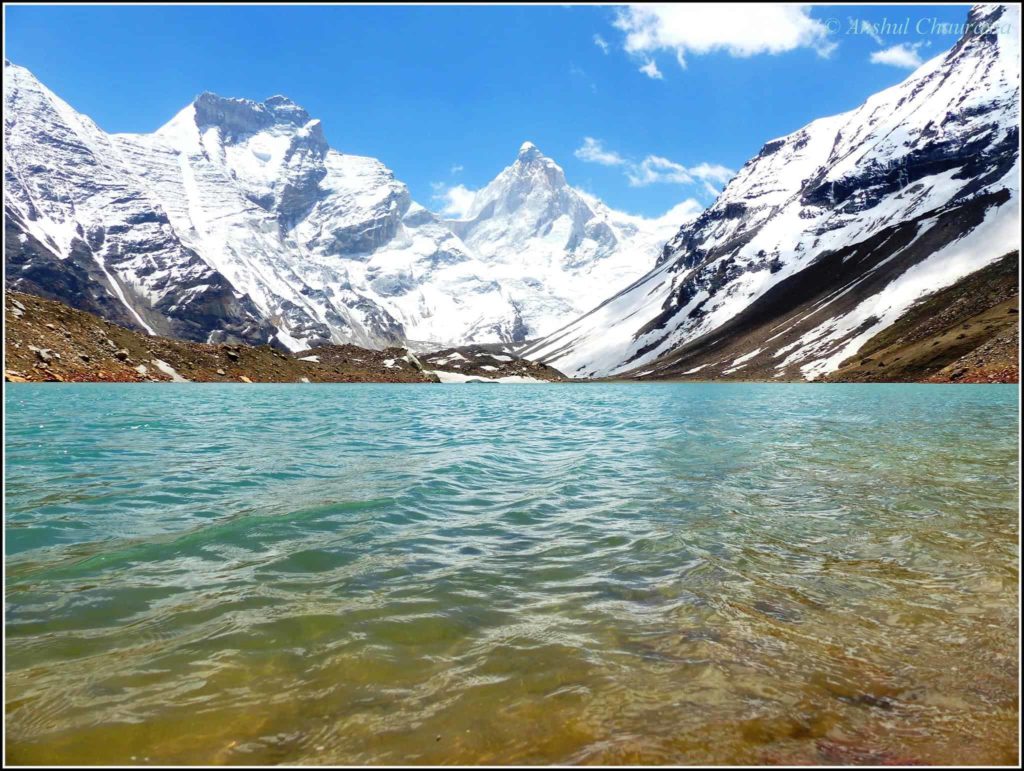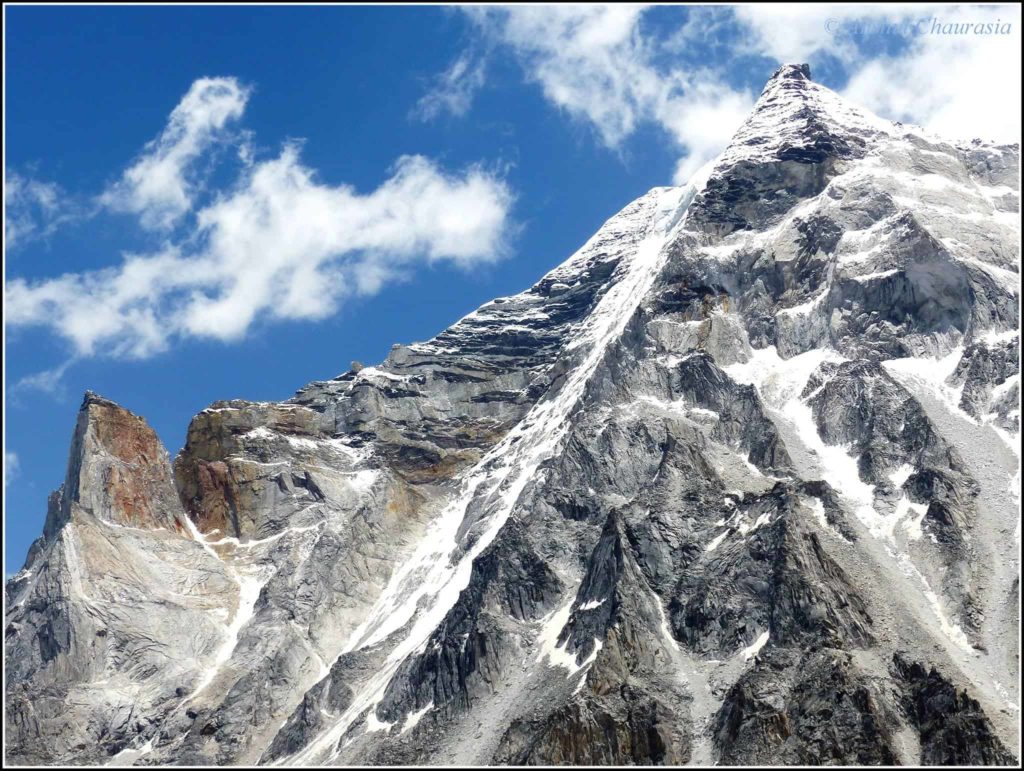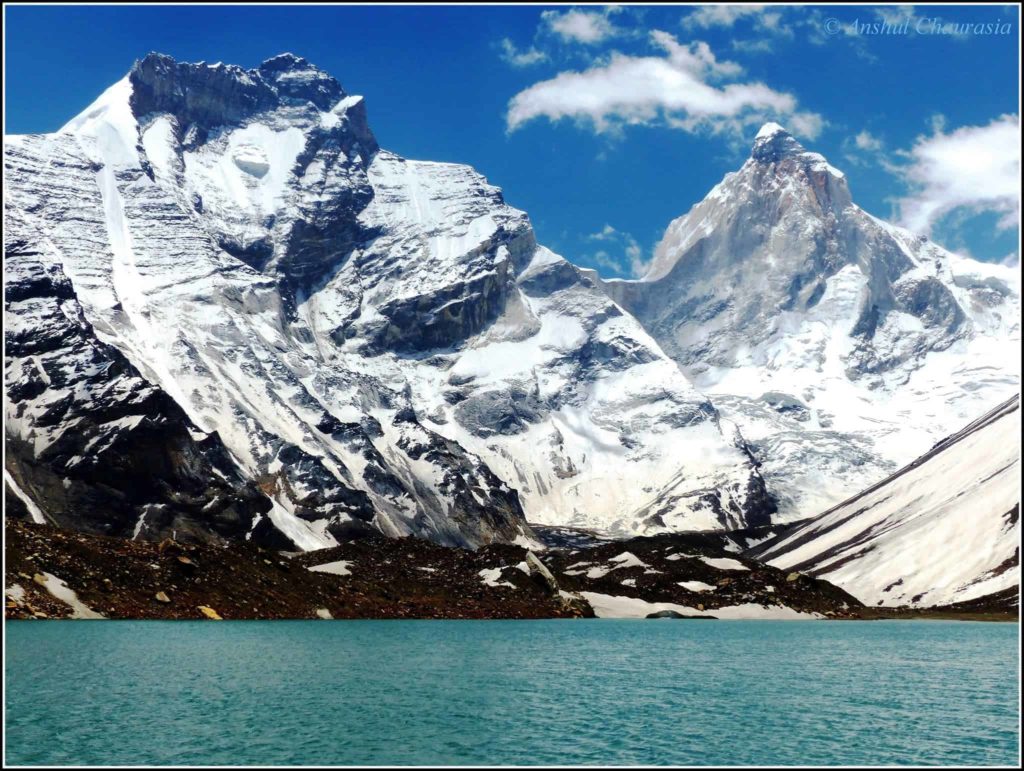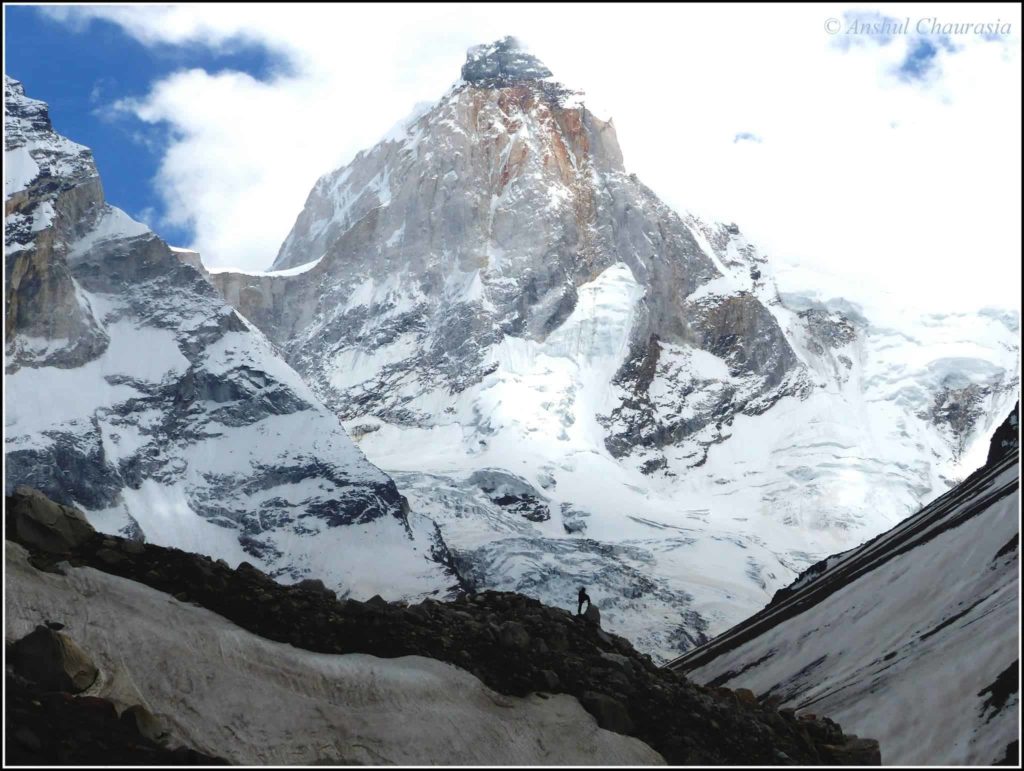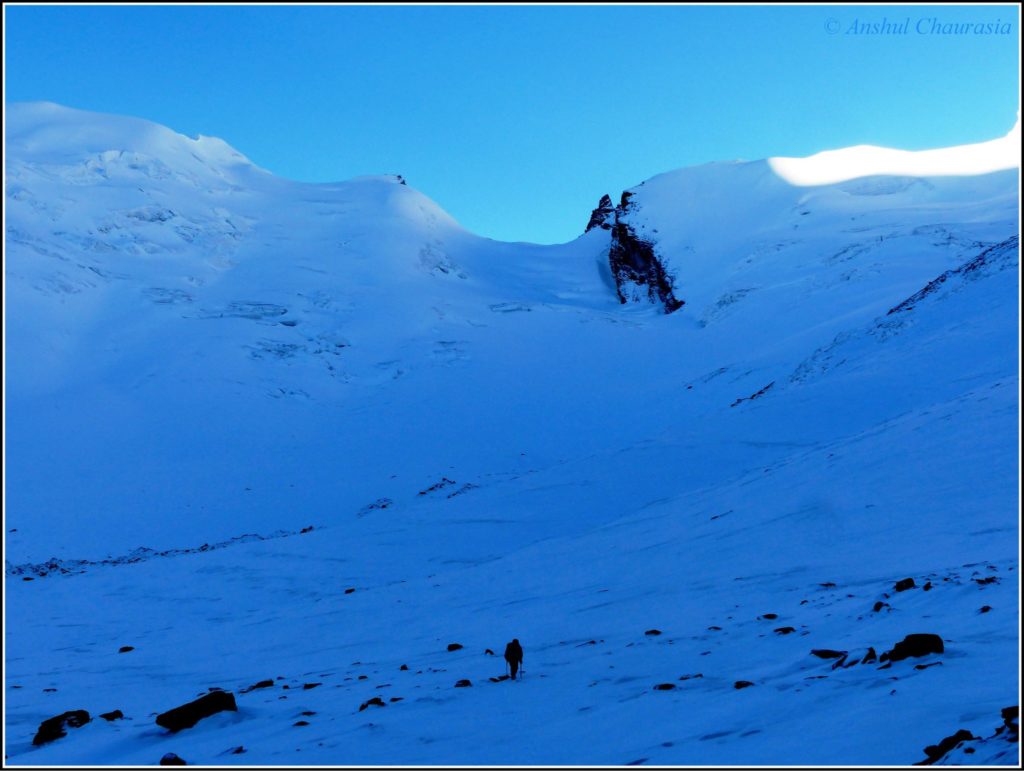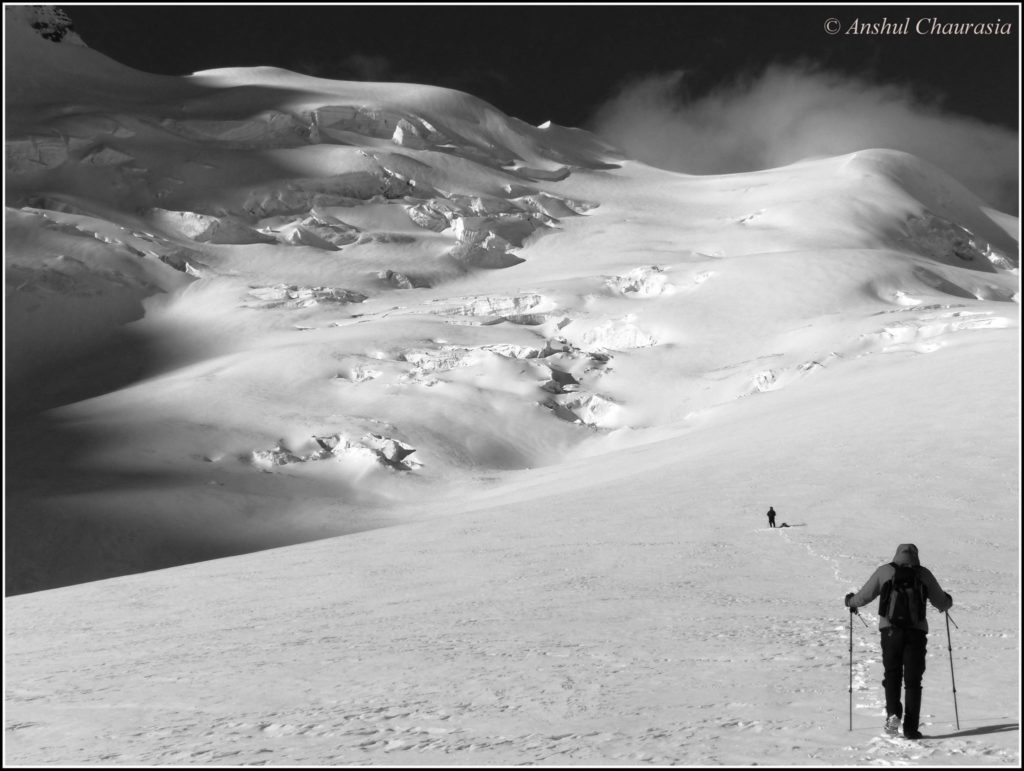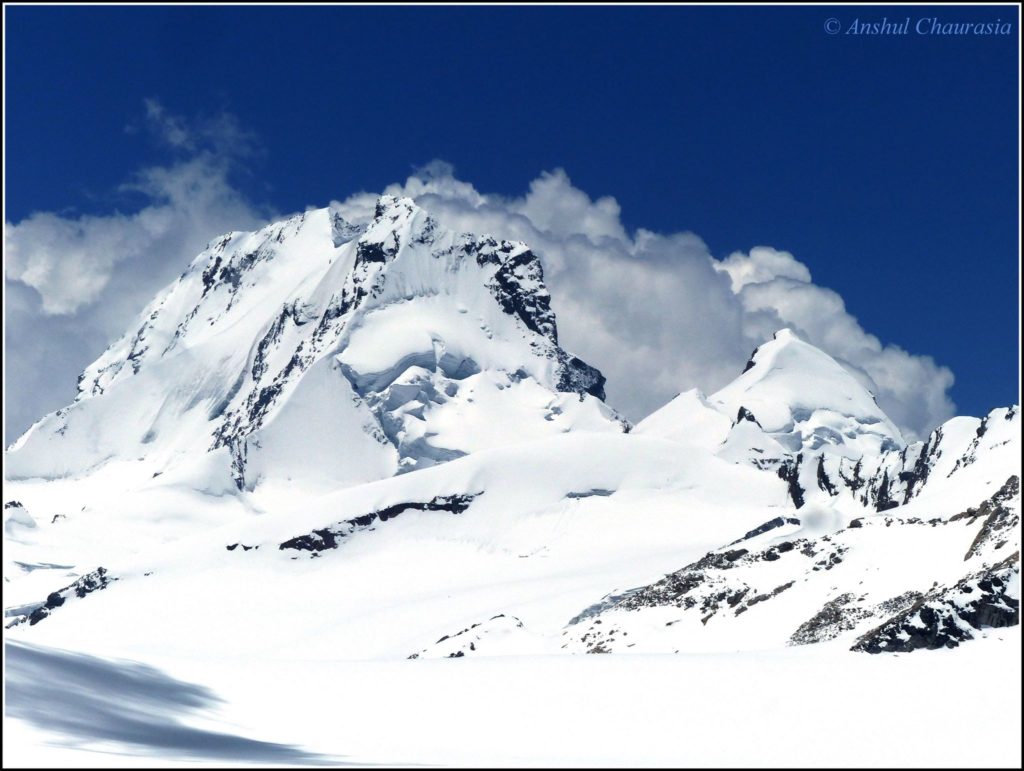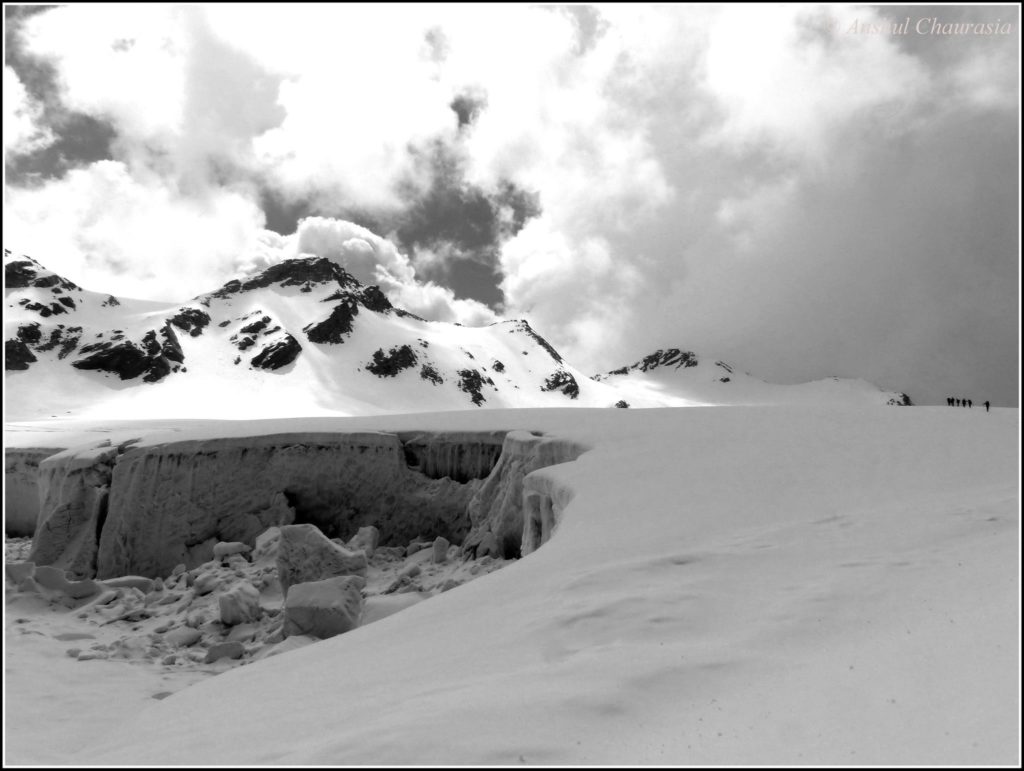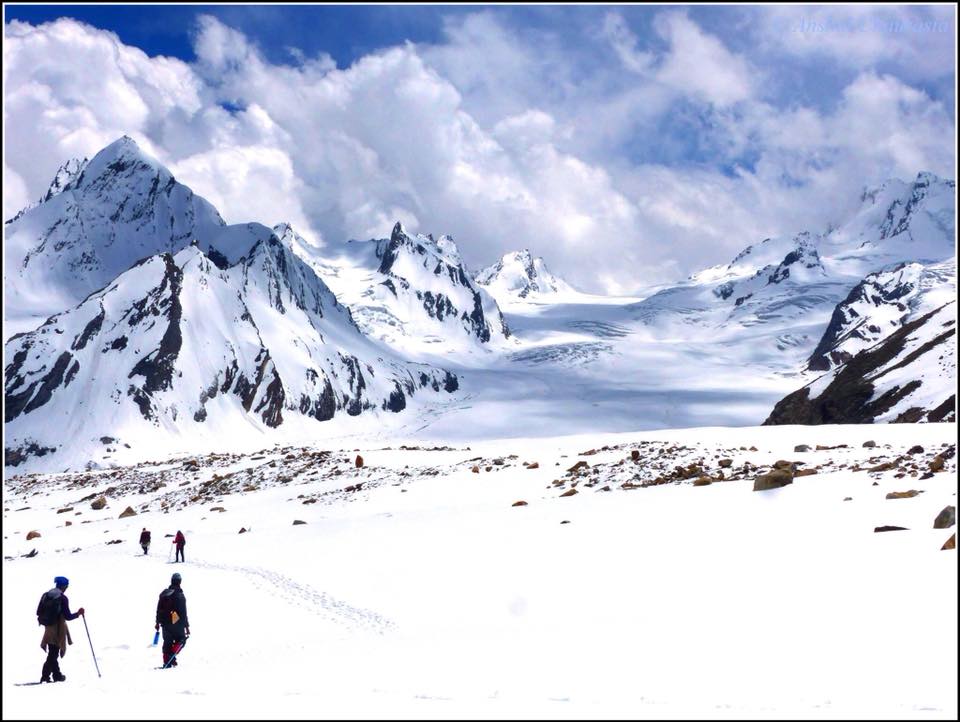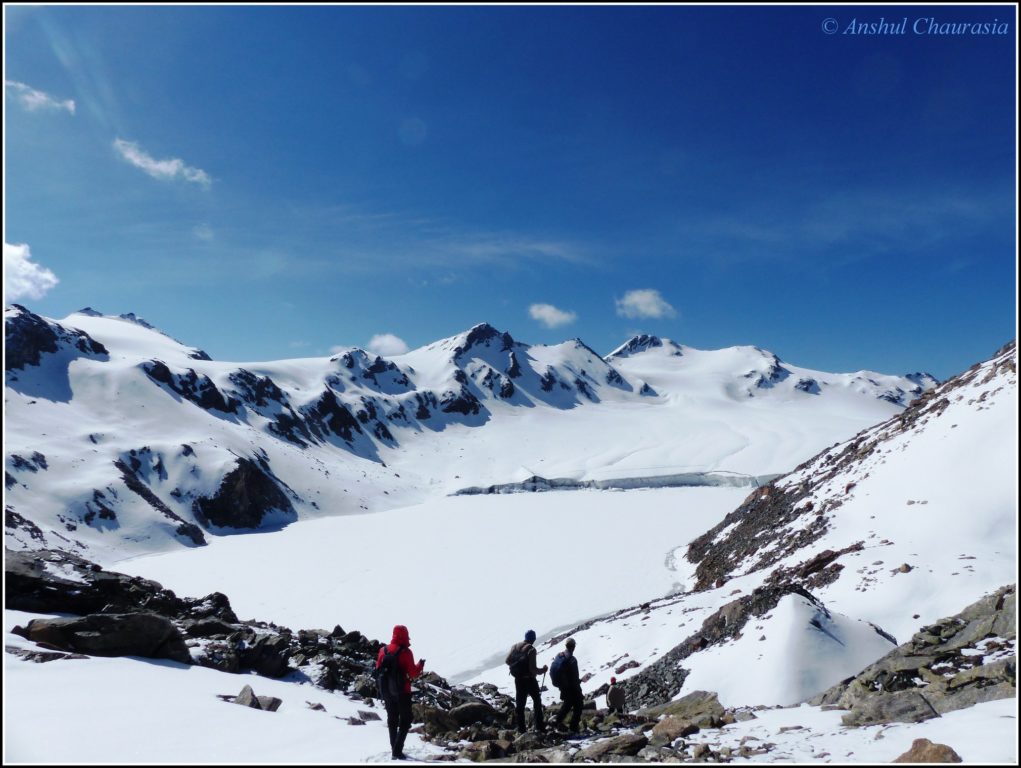 Day 0: Reach Gangotri (2940m), acclimatization trek, visit temple
Day 1: Trek to Bhoj Kharak (3415m)
Day 2: Trek to Kedar Kharak (4315m)
Day 3: Trek to Kedar Tal (4760m) and back to Kedar Kharak
Day 4: Trek to Patangini Dhar base camp site (4540m)
Day 5: Cross Patangini Dhar (5085m) and reach Dhabba Camp Site (4685m) in Rudugaira valley
Day 6: Trek to Rudugaira / Auden's Col Advanced Base Camp (4975m)
Day 7: Cross Auden's Col (5490m), trek on Khatling and reach Khatling camp site (4970m)
Day 8: Trek rest of the Khatling, cross waterfall area (4300m) and reach Khatling Base camp (3765m)
Day 9: Cross Bhilangna river (3480m), and reach Chowki camp site (3630m)
Day 10: Trek to Masar Tal (4550m)
Day 11: Trek to Masar Top (4695m), Cross Mayali Pass (4990m) and camp (4335m) near Vashuki Tal
Day 12: Trek Vashuki Tal (4210m), trek to Vashuki Top (4480m), and descend to Kedarnath (3530m)

(3 votes, average: 5.00 out of 5)

Loading...