Winter Spiti Snow Leopard Trail : Winter in Kinnaur & Spiti valley
For summer- time tourist it may feel bizarre to travel Kinnaur and Spiti in the winters but for a die-hard mountain lover the remote ranges of Great Himalaya and Zanskar Himalaya are winter refuge and peaceful sojourn. Winter trip has its own charm and vulnerability. The charm lies in less to no crowd, snow laden landscape, no electricity and no internet. Travelling to Kinnaur and Spiti valley in winter is complete digital detox and an expedition itself. In winters you get to know local life and culture more intimately and see for yourself how hard it is to survive in the Himalayas. The vulnerability lies in limited road connectivity, driving on icy roads, no running tap water, limited warm water and room heating. But major concern always is fragile road connectivity which get snapped when there is heavy snowfall and avalanches blocks the road for weeks.
Spotting wildlife in Spiti involves short hikes and trekking in snow in Pin valley and around Kibber Wildlife sanctuary. One should be in no illusion about how difficult it would be to photograph a snow leopard at decent range. Their camouflage and cautious nature make them difficult to spot and locate. Winter is the best time to see the mountain cats because snow will drive them to lower elevations where it's easier to find food, and starting in mid-February, mating season commences, so you're more likely to get leopards crossing into each other's territory.
Spiti snow leopard trail event schedule for this winter.
Fixed departures batches for winter 2018-19.
January:
Jan 1  – Jan 09
Jan 10 – Jan 18
Jan 19 – Jan 27
February:
Feb 2 – Feb 10
Feb 11 – Feb 19
Feb 19 – Feb 27
March:
Mar 2 – Mar 10
Mar 11 – Mar 19
Mar 20 – Mar 28
We can arrange customized trip if the dates are not suiting your plan.
Rohtang and Kunzum pass gets closed in late September or early October month so only way to reach Spiti is through Shimla – Rampur Bushahr – Reckong Peo – Nako – Tabo – Kaza route. Kinnaur district headquarter Reckong Peo is well connected to Shimla and Chandigarh. Direct public transport HRTC buses are available from Delhi/Chandigarh/Shimla to get to Reckong Peo. Shimla – Reckong Peo road remains open even when there is heavy snowfall. A HRTC bus runs from Reckong Peo bus stop in morning ( departure 7AM) and reaches Kaza around 6PM. No public transport exists in Spiti valley in winter so travelling by own vehicle or shared taxis are only mode of transportation.
High in the lofty peaks of central Asia, a rare, elusive cat sits curled on a rocky ledge overlooking a deep, rugged valley. A cold wind wisps frozen snow into the thin air, creating a dazzling silver shower against a brilliant azure sky. It's quiet up high, just the occasional crack of a distant glacier, a few rocks dancing down the shoulders of near-vertical mountains. Across the valley, a herd of blue sheep, the cat's favourite food, grazes peacefully on a steep southern slope. Piercing feline eyes are fixed on nothing but see everything. There are no people in sight, just miles and miles of snow-clad peaks in every direction-a sign that all is well at the roof of the world. The big cat rises contentedly, rubs at the knees of the mountain gods, then disappears.
Tracks, vanishing into the snowy mist, are the only evidence it was really there. This near-mythic beast is the snow leopard, the highest mammalian predator and symbol of all that is free and truly wild in the mightiest mountains on earth-its presence, its aura, a living soul given to citadels of stone and ice. Like no other large cat, the snow leopard evokes a sense of myth and mysticism, strength and spirit. A mystery cat shrouded in a snowy veil, seldom seen but always present.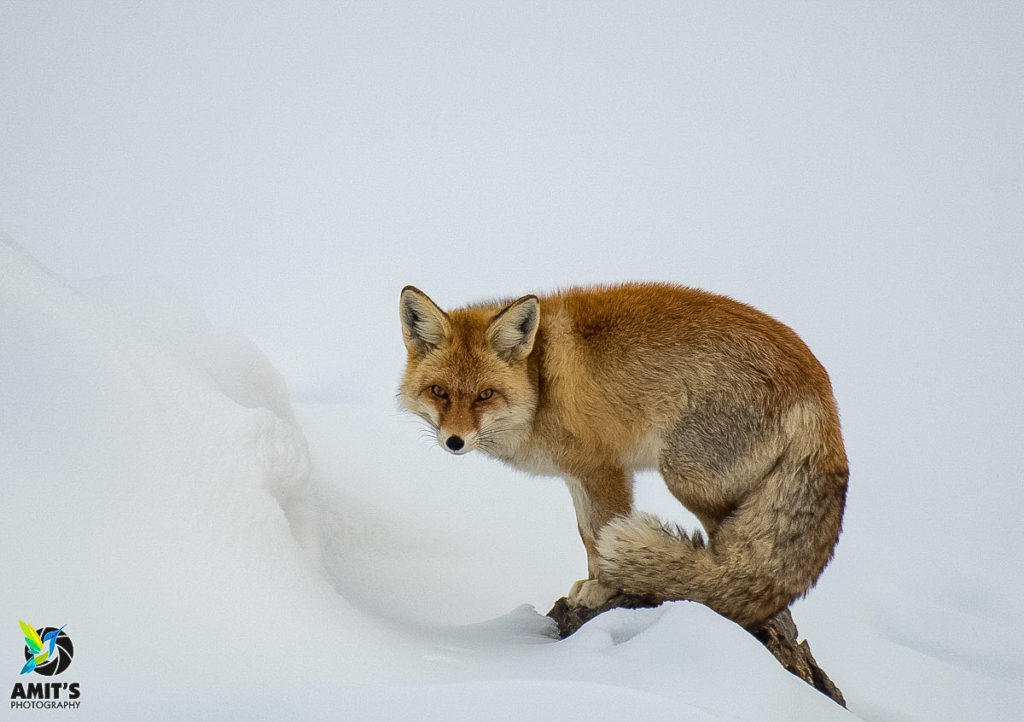 To the West, the snow leopard is a cat of strange, foreign lands, a prowler of high peaks, symbol of survival in the high mountains. To Asia, the snow leopard is embedded in ancient lore and lately has become the symbol of unity and conservation in a region Marco Polo described as "noisy with kingdoms." For local people who share its mountain realm, there is respect and fear.
Not personal fear, for the snow leopard doesn't harm humans, but fear of the occasional night stalker that kills precious livestock, the literal lifeblood of existence for those hardy souls who share the snow leopard's world. The snow leopard is endangered, Imperilled by ever-growing human encroachment into its mountainous world. Even with international protection, it is still killed for its bones and luxuriant fur or in retaliation for killing livestock. Climate change adds another dimension of stress to the snow leopard's world, warming the great mountains, pushing the snow leopard and its prey higher and higher. Like the polar bear and Arctic ice, the snow leopard's habitat is sharply defined with no options for retreat or alternative refuge-the balance of life is easily degraded but not easily restored. Beyond the mountaintops lies extinction. Strangely, the snow leopard ranks high among notable rare animals-alongside the bald eagle, polar bear, lion, tiger, and panda-yet it is perhaps the least studied and certainly the least written about. There is a good reason why we know so little about the snow leopard. Its support system is a delicate veneer of vegetation draped over the highest and most rugged landscapes on earth.
And the great mountains are not always a friendly place. For centuries, treacherous travel, rugged terrain, ageless border disputes, and political intrigue have kept this region of the world from in-depth study. The seven great ramparts of central Asia present one of the most formidable and foreboding environments in the world. Their names alone evoke a sense of wonderment: Altai, Pamir, Tien Shan, Kun Lun, Hindu Kush, Karakorum, and the mighty Himalaya. Here, in the land where the snow leopard finds comfort,humans can suffer frostbite and sunburn at the same time. Anyone who has travelled in this region will attest that half the enterprise (and half the adventure) is just getting around these impressive giants of the world. To study the snow leopard is as much bold adventure as scientific expedition. The high places attract two kinds of adventurous spirits: those who drink in the moment and move on, and those who are moved deeply by an awesome connection with something beyond human description. The latter cannot leave behind only footprints. Their souls would not bear it; they must in some way tithe to the spirit mountains, the spirit cat-in time, deeds, words.
– Snow Leopard: Stories from the Roof of the World by Don Hunter.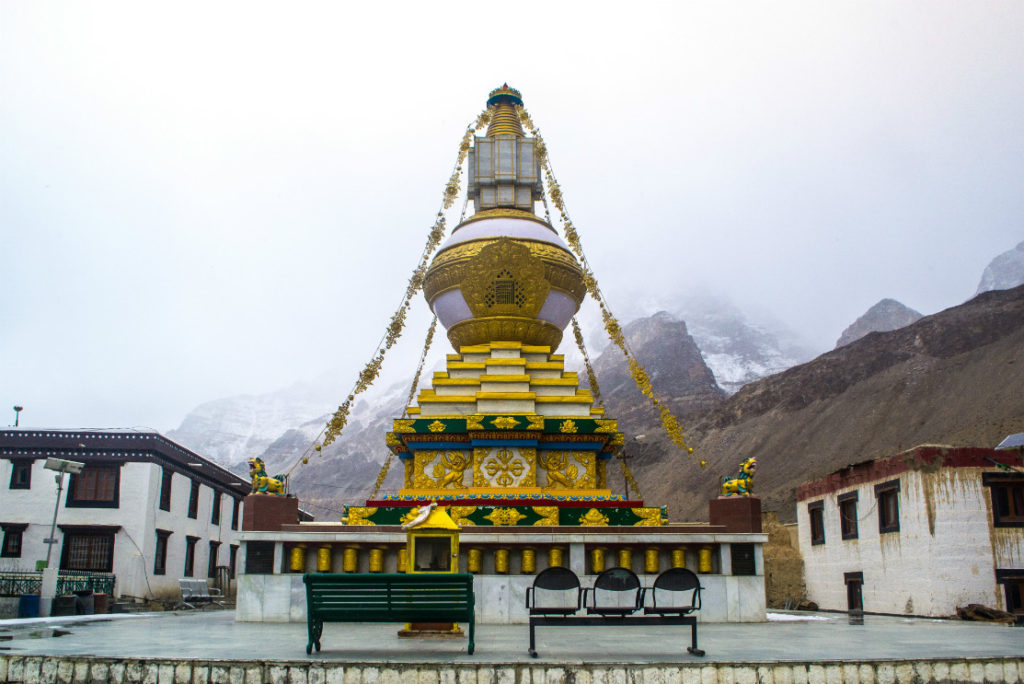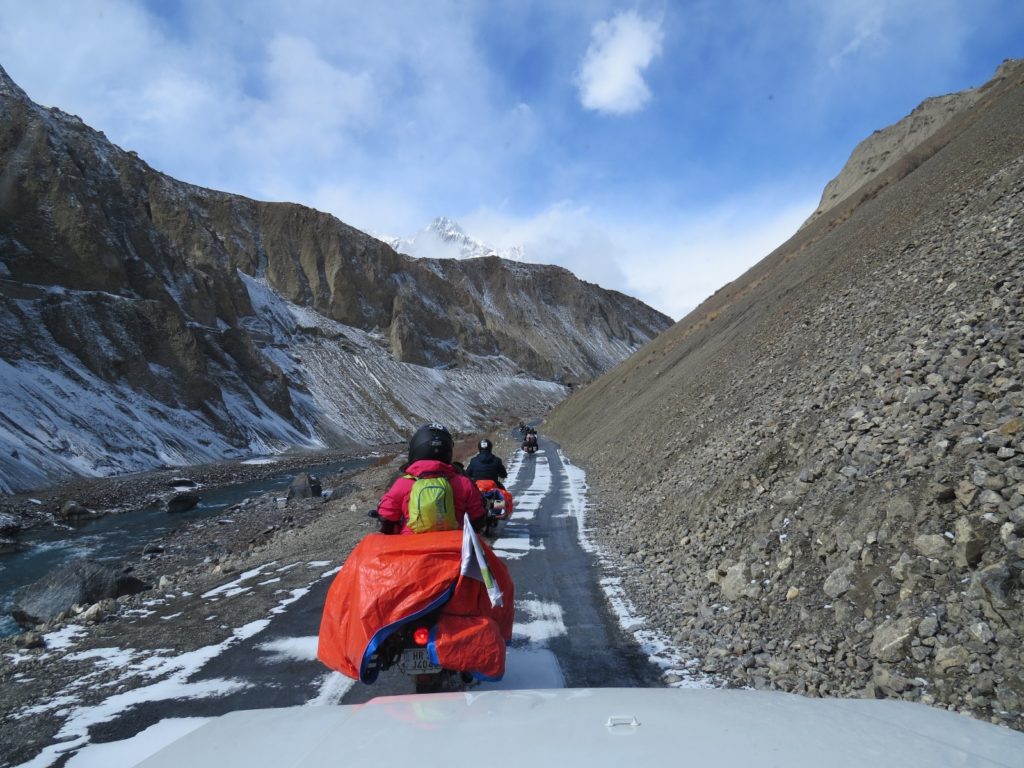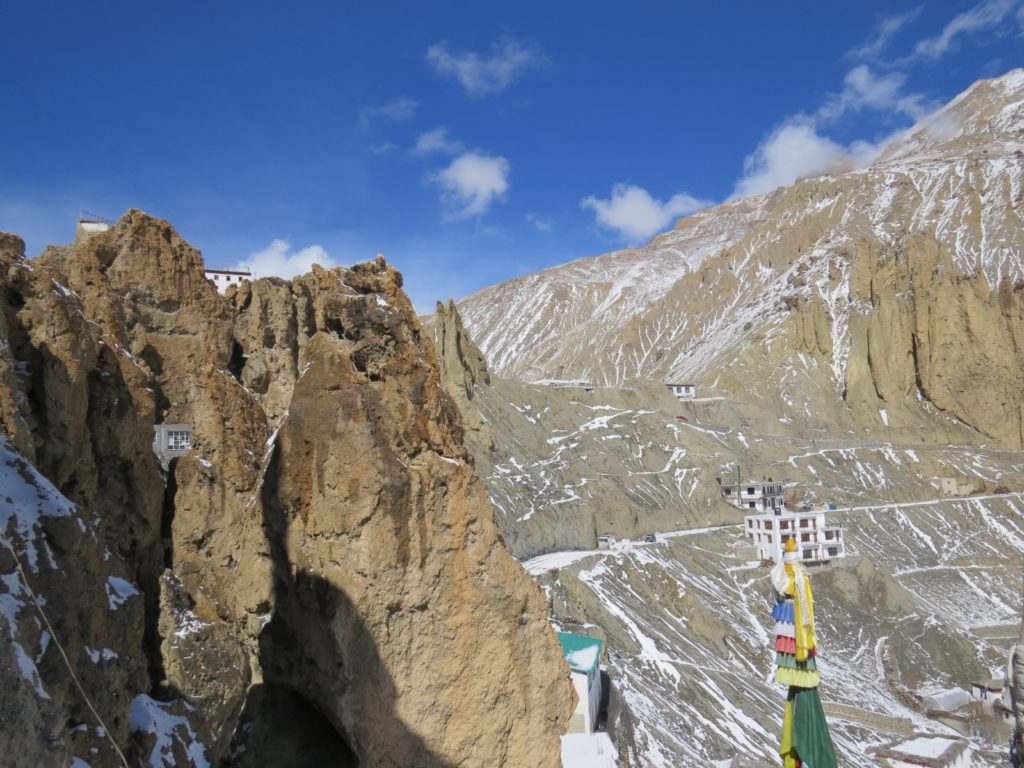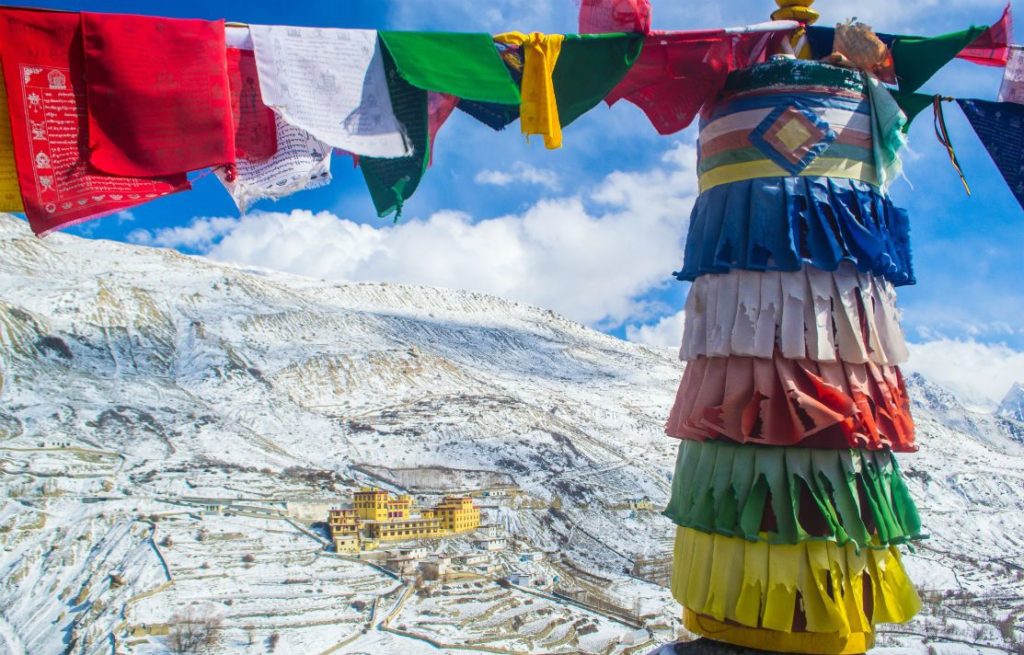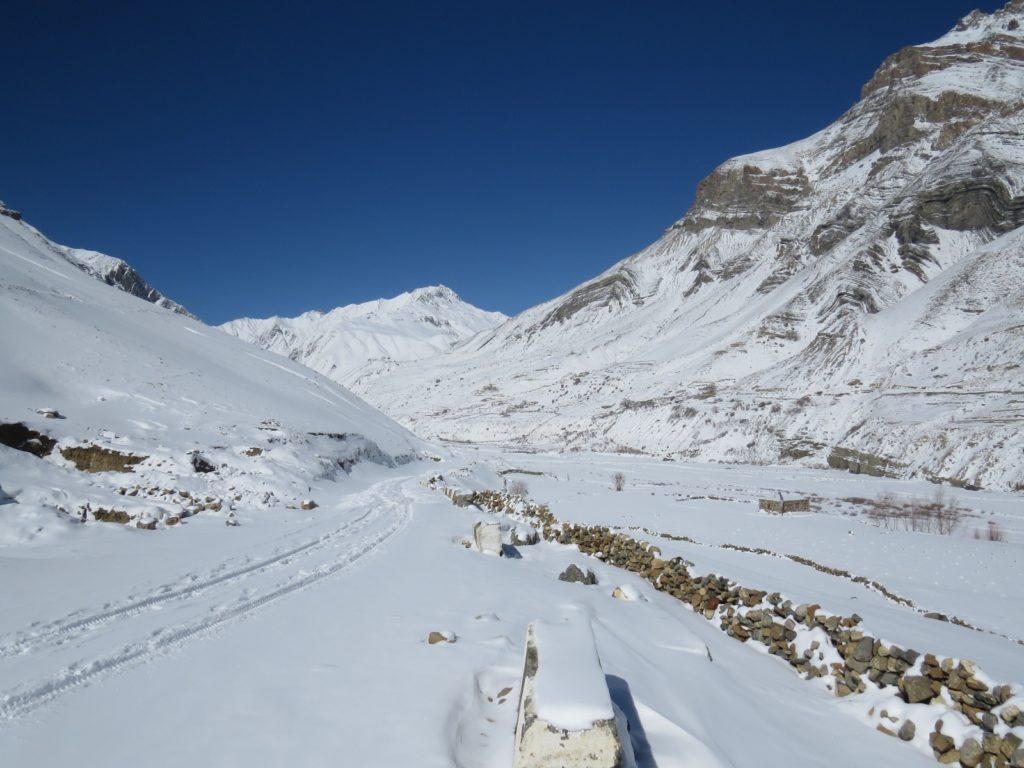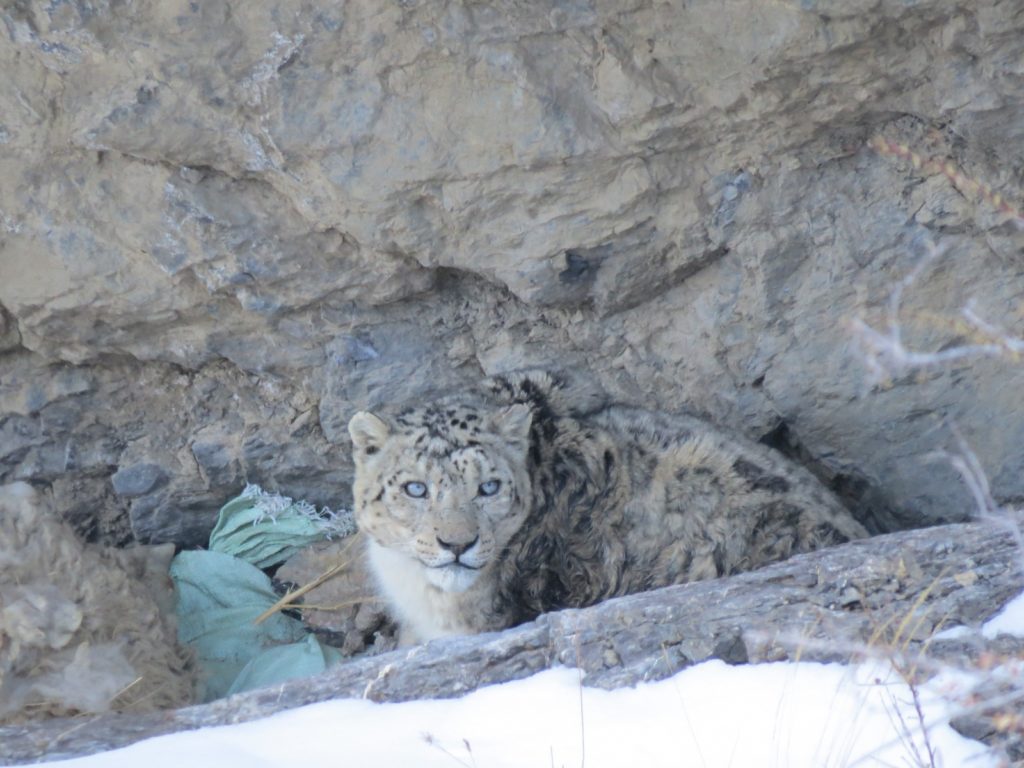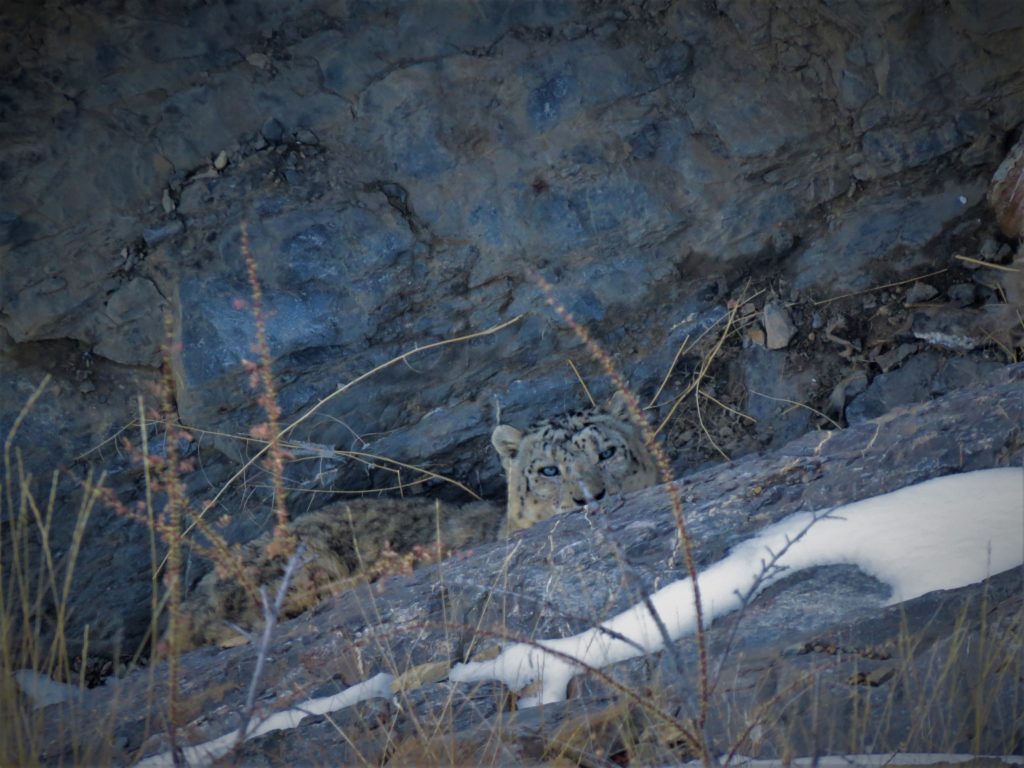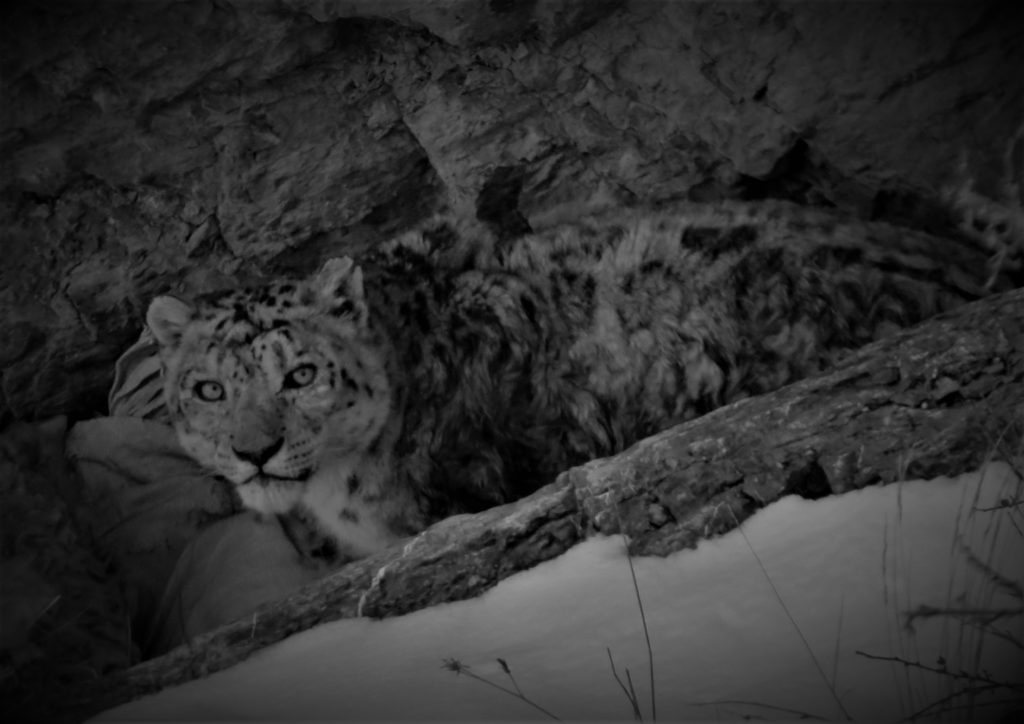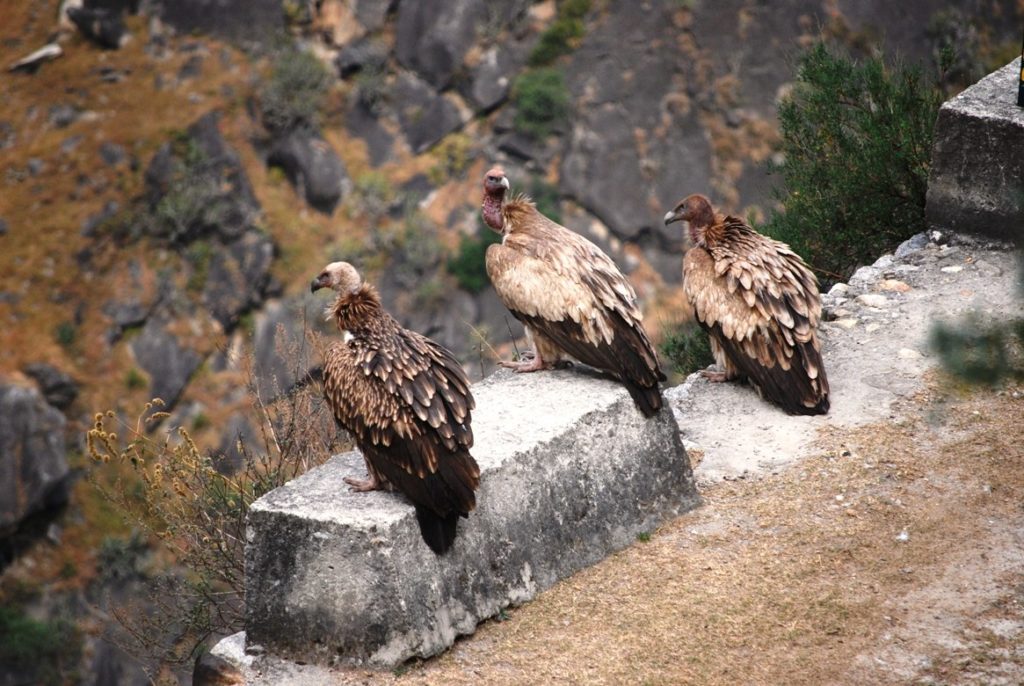 Weather conditions and essentials to carry
It gets really frigid. Winter travel requires serious protection from the bone chilling Himalayan weather. So you're going to need layers. Lots of them, along with thick winter clothing. If anything, you shouldn't underestimate how cold and windy it can be. The temperature often drops to -30 °C. The air in Spiti is very thin due to high altitude and no vegetation so it is advised to see your doctor and take required medication. If you have prior experience of trekking or hiking high altitude terrains then there shouldn't be any problems related to high altitude sickness.
Backpack (70-90 liter) for multi days Hikes.
Trekking Boots – High ankle support boots.
Trek Gaiter – To prevent snow/moisture seeping inside the boot.
Trekking Pole
Down Jacket – Thick, windproof material, fleece and feather based recommended.
Trek Pants – (at least 3 Trek Pants), no Jeans. Synthetic, Quick Dry fabric based Trek Pants are ideal.
Full sleeve woolen/fleece – (at least 2)
Full sleeve T-Shirts – (at least 4)
Thermal Inner – (for Lower body recommended/ upper is optional)
Balaclava
Sunglasses – Is a must for snow hike. UV rated ones.
Handgloves
Socks – (3 pair of woolen and 4 pairs of cotton socks)
Waterbottle – (2 water bottle, each 1 liter). Avoid plastic drinking bottles.
Toiletries (Sunscreen – SPF 60+, moisturizer, light towel, lip balm/chap stick, small soap, toilet paper, wet tissue)
Headlamp/LED Torch
Energy bars/dry fruits. Very essential for surviving the winters in Kinnaur & Spiti
Medicine Kit
Accommodation
There are plenty of options to stay in Kinnaur. Options are limited to only homestays in Spiti because most of the hotels and homestays get closed due to water and heating issue.
Winter Spiti Itinerary
REGIONS COVERED:
Shimla, Sarahan, Kalpa,, Nako lake, Tabo, Dhankar, Lalung, Ki, Kibber, Pin valley, Gete, Tashigang, Hikkim, Langza and Komic.
SEASON: February – March
CLIMATE: Bitterly Cold
MAX. ALTITUDE: 4,520 m (Komik Village)
NUMBER OF DAYS: 13 – 14 days
TRIP TYPE: Road Trip & Hiking
Day 01 : Home city – Shimla
Day 02 : Shimla – Sarahan (180 km) Duration: 7 hours (Overnight at hotel)
Day 03 : Sarahan – Kalpa (Duration; 5-6 hours). (Overnight at hotel)
Day 04 Kalpa – Nako. Duration: 6-7 hours. (Overnight at homestays)
Day 05 : Nako – Gyu and Tabo. Duration: 7-8 hours (Overnight at Hotel)
Day 06 : Tabo – Dhankar – Lalung – Demul – Kaza. ( Duration: 4 – 5 hours)
Day 07 : Kaza – Hikkim – Langza -Komic. (Duration: 5 – 6 hours) Overnight at Homestay.
Day's 8, 9, 10: Kaza – Kibber – Gete – Tashigang / Chichim (In search of the Snow leopard). Days will be flexible depending on our local guides inputs.
Day 11: Kibber – Reckong Peo.
Day 12: Reckong peo – Shimla/Chandigarh.
Charang is last village on the Indo-China Border. The last ITBP post is located in this village. For the city folks the village offers a complete escape from the busy city life. No network coverage – bosses can't call you. For comfort trip seeker , I will recommend Charang only during summers. In winters, with temperature plunging to about    -15 ºC & heavy snowfall blocking all the roadways for weeks – the place is either for the brave hearts or for ignorants like us.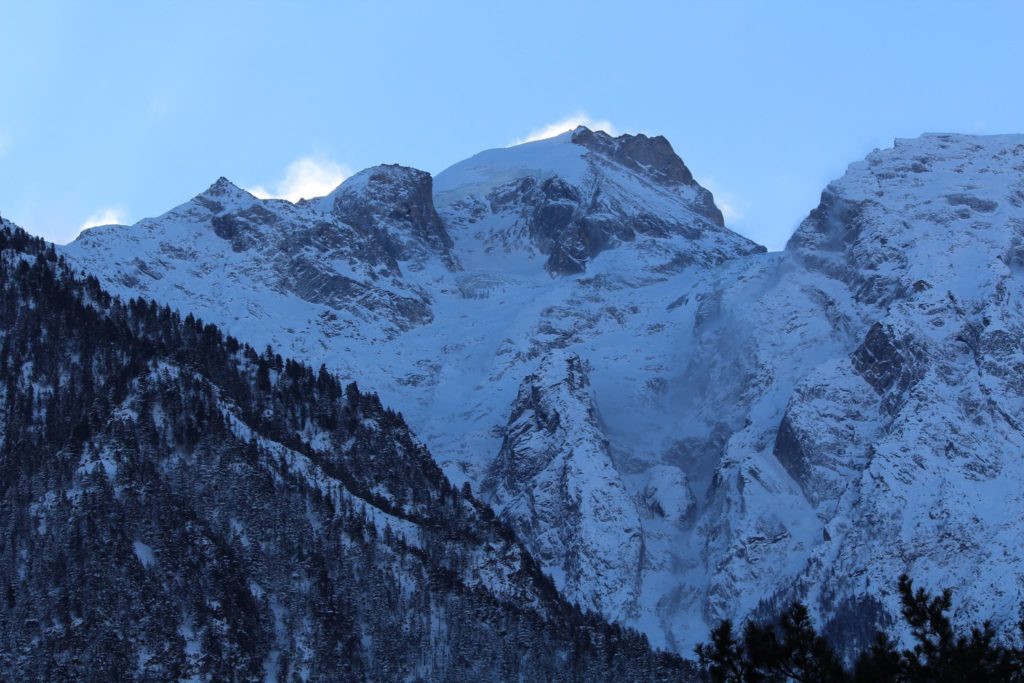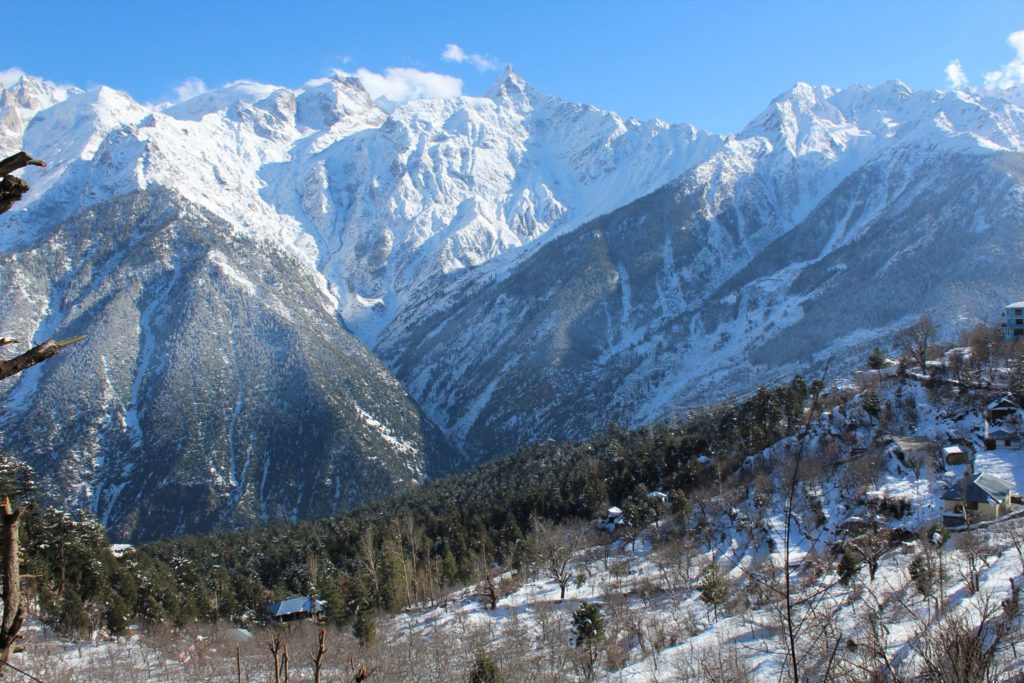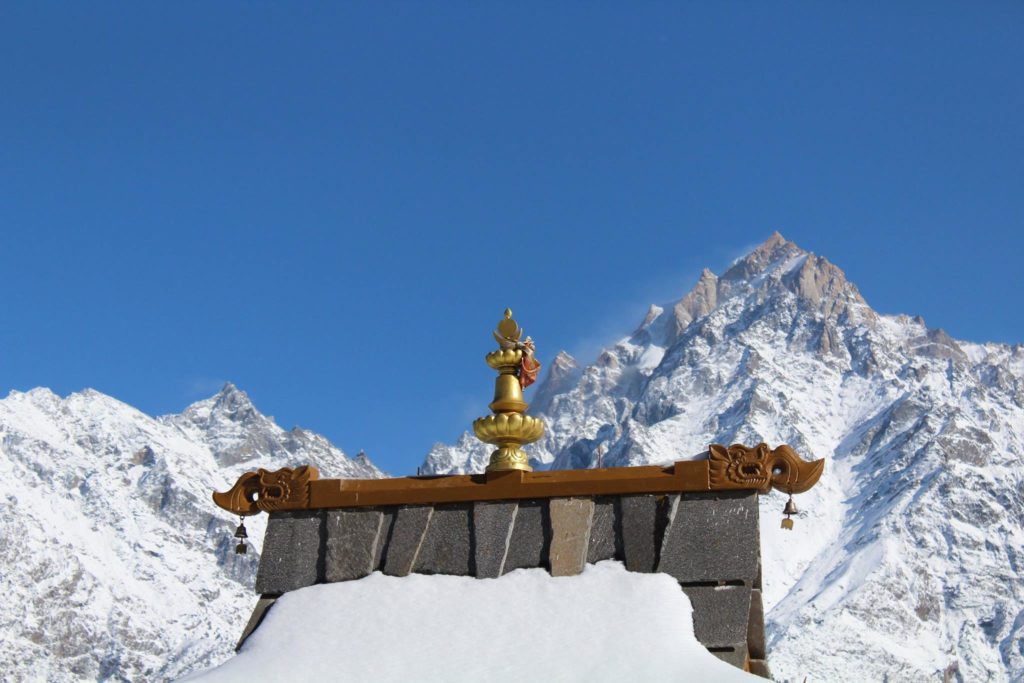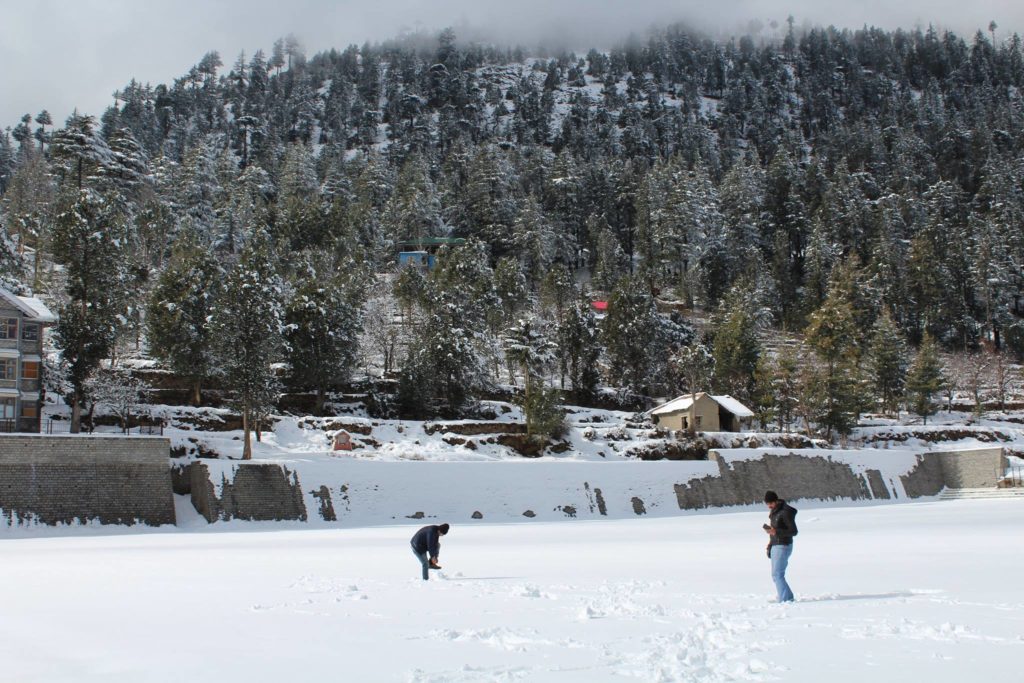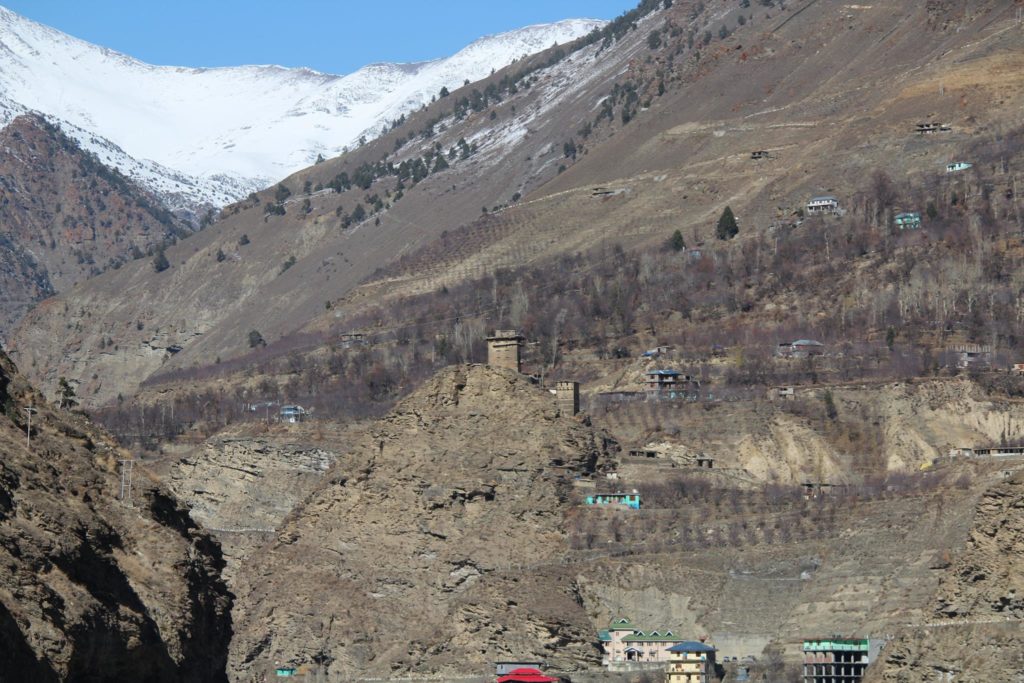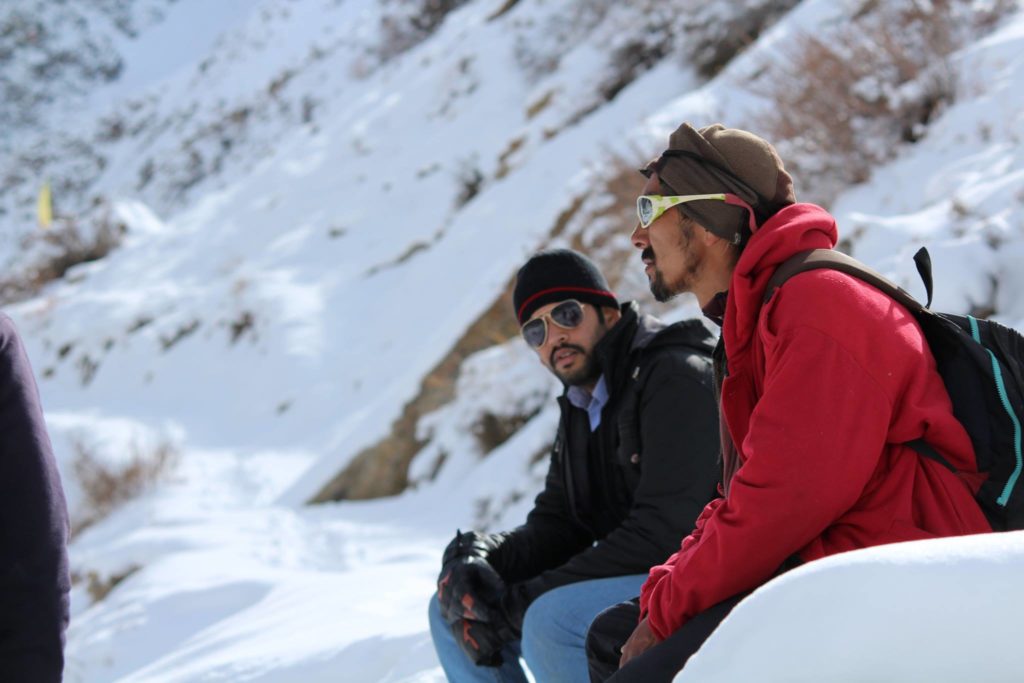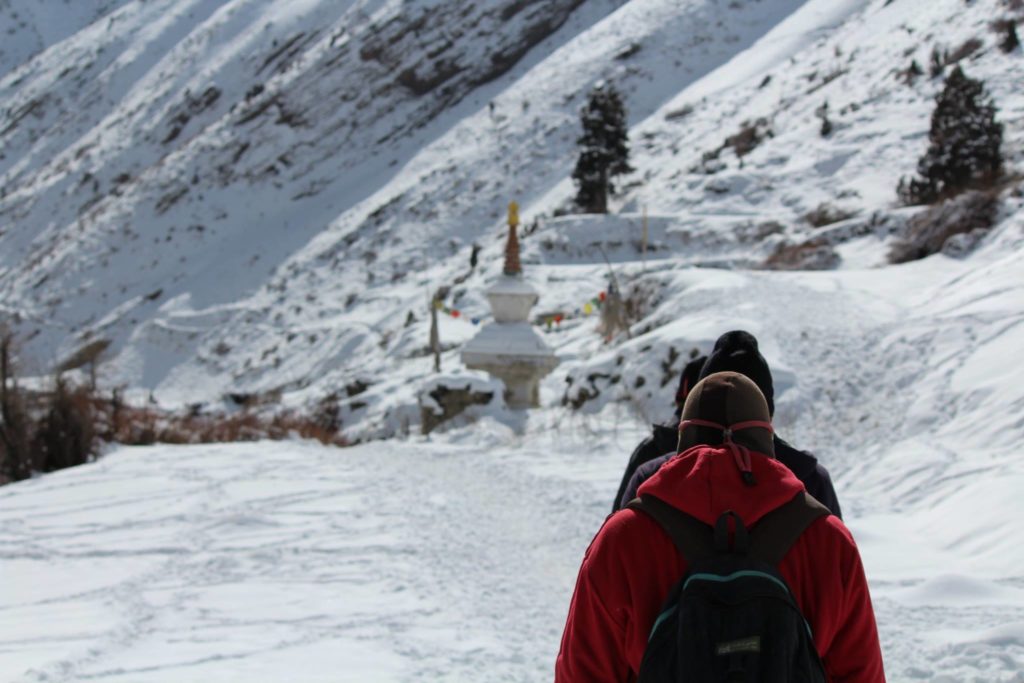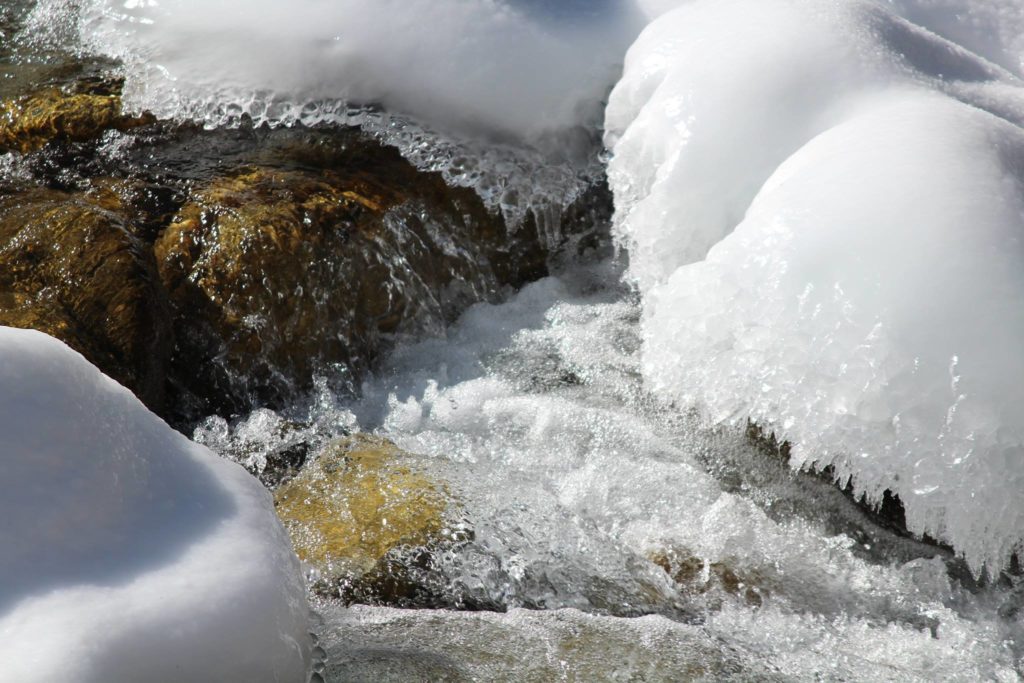 Read Pawan Ranta's answer to Which is the best month to visit Spiti? on Quora

(9 votes, average: 5.00 out of 5)

Loading...