Baspa valley , Kinnaur : The valley of brimming beauty
Bordering along western Himalaya with Tibet and Garhwal , Baspa valley of Kinnaur has been open to visitors since early nineties. The valley got its name from Baspa river which originates from Chung Sakhago pass and meanders for around 30 kms before meeting Satluj on its left bank near Karcham. Unlike Spiti valley and Hangrang region of Kinnaur the Baspa valley is green paradise in largly barren mountains. Baspa valley or Sangla valley is known for fruit-laden orchards , cedar covered slopes and flower crusted meadows. Bhojpatra tree are abundently found in Chitkul region. A land of blue skies, buzzing Baspa river, soaring peaks, deep valleys, apple orchards, and syncretic culture — Baspa valley a place for people who are seeking genuine peace and soul-calming solitude far, far from the madding crowd.Fort of Kamru is another landmark in Baspa valley. As Mahatama Gandhi once remarked that 'the soul of India is in its villages'— some of the villages like Chitkul , Rackcham, Sangla, Kamru and Chansu are the soul of Baspa valley.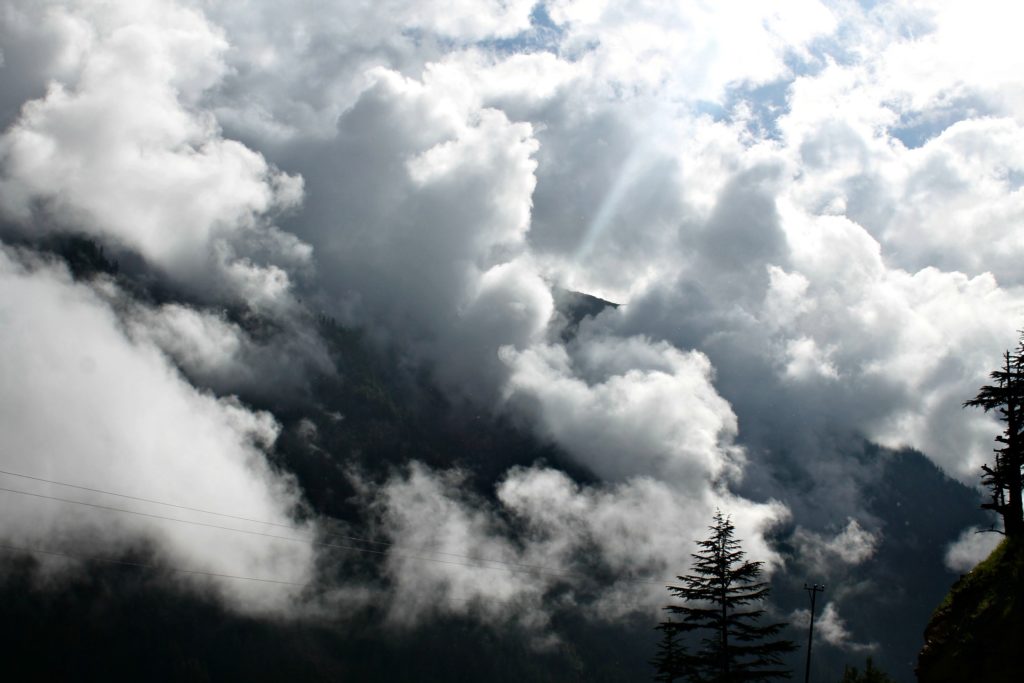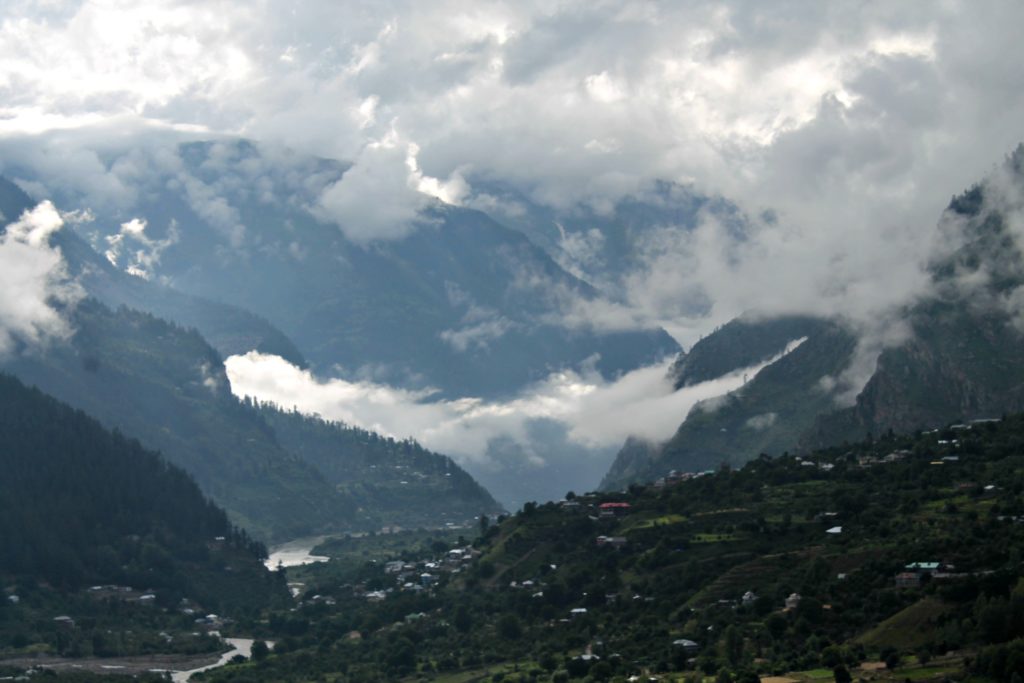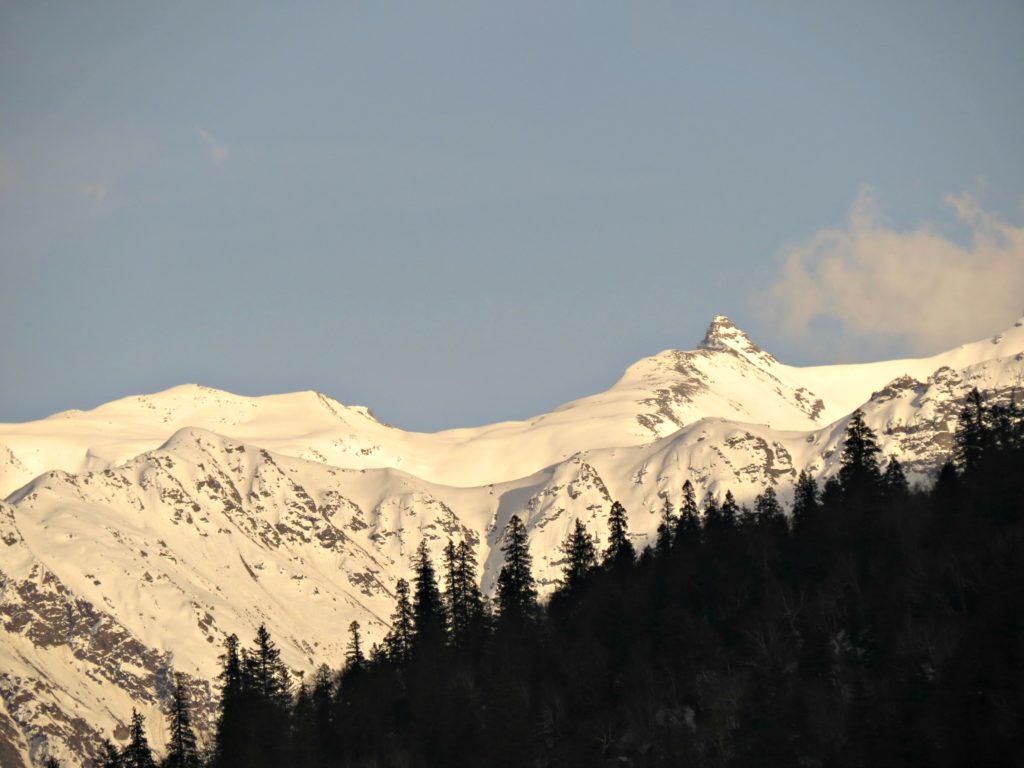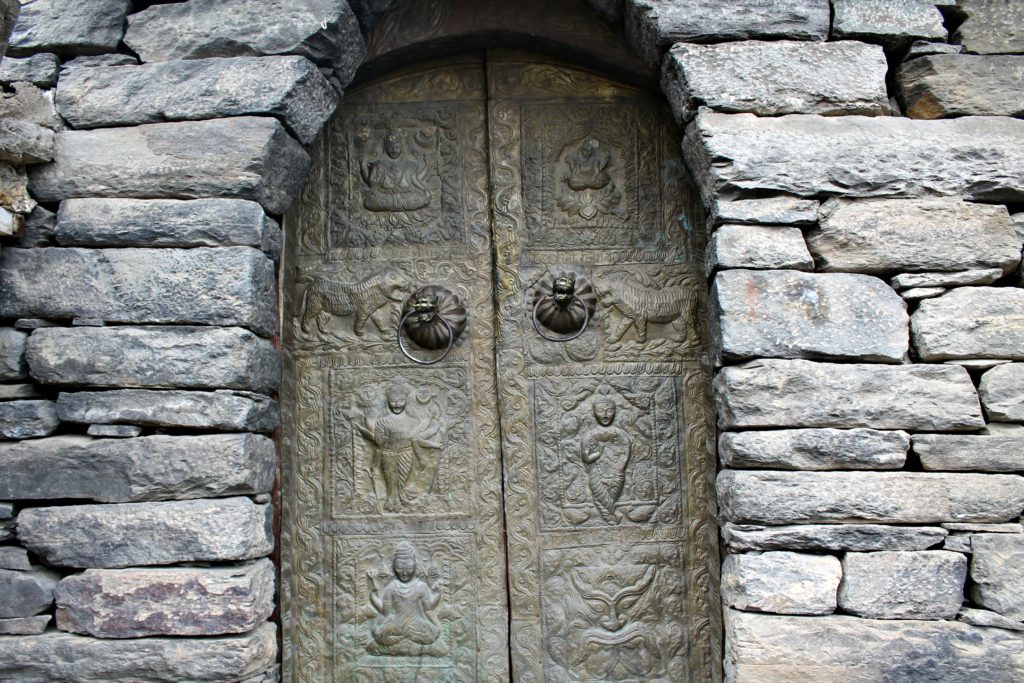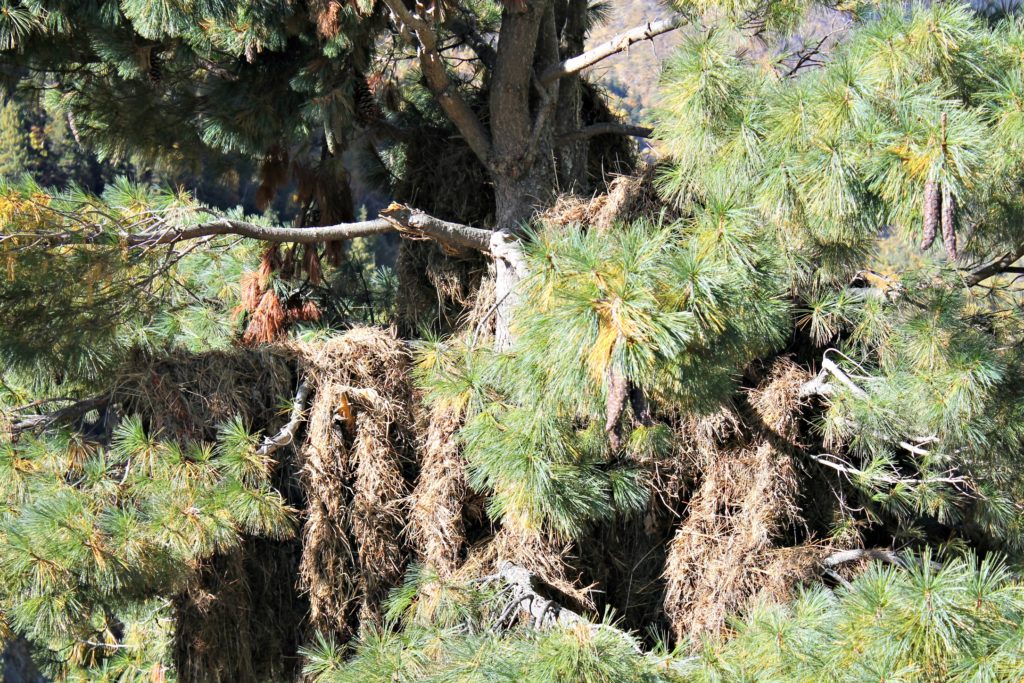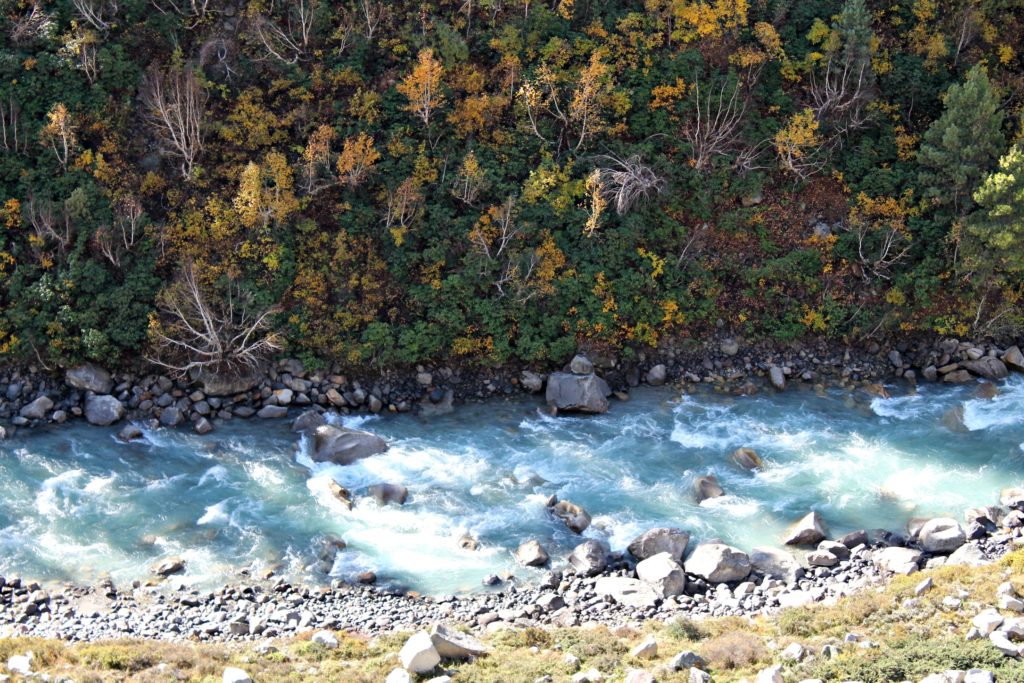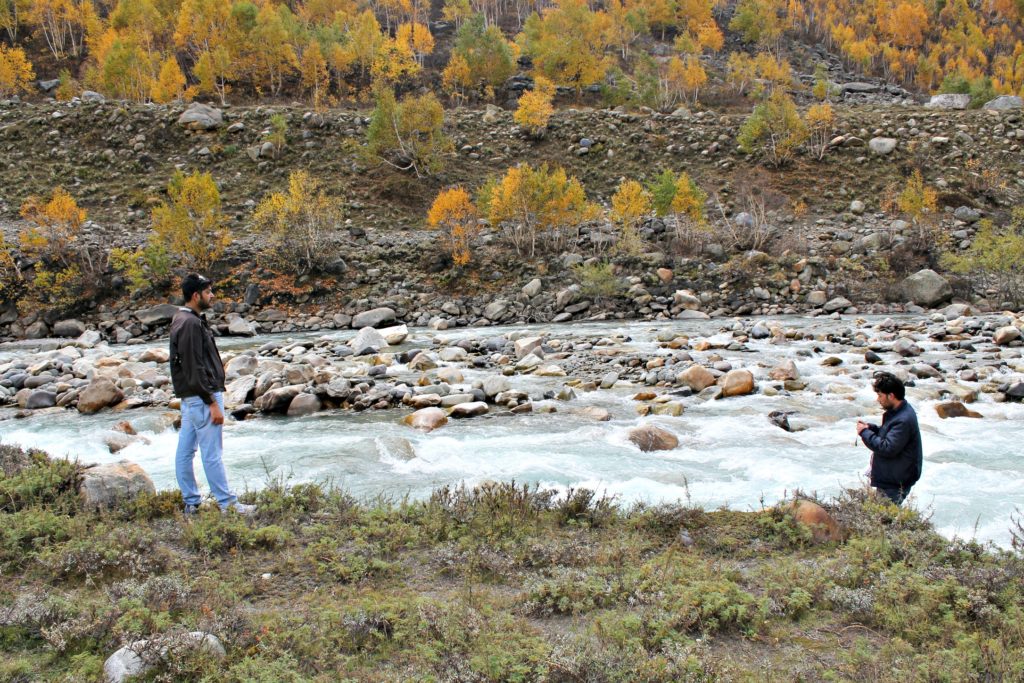 There are many trekking routes that leads to or end up in the Baspa Valley. Some of the prominent one are as following.The lush green valley , snow capped mountains of Kinnaur-Garhwal region and melodically flowing baspa river are the hallmark of Baspa valley.
It is a fairly remote trek and is now regarded as the classic route from Gangotri to Kinnaur, which was first crossed by Marco Pallis in 1933. The trek is also known as  Chitkul to Gangotri trek or Harsil to Chitkul trek. It trek can be done from either side. The beautiful route takes you through some of the most remote areas of Uttarakhand and Himachal Pradesh, like the Jalandhari valley that is covered with flowers post monsoon. The snow in the early season could impede your progress. Harsil is famous for Wilson's Cottage built in 1864. Gangotri is a short drive from Harsil, while Chitkul is the last village in the Baspa valley
2. Borasu pass trek
Borasu Pass at a height of 5450 meters (17880 feet) above sea level is a high mountain pass connecting the Indian states of Uttarakhand and Himachal Pradesh and is located at the border of the two states. This trek goes through the famous Har-ki-Dun valley  and we witness the beautiful glacial lakes of Morinda taal and Zhupkia Glacier. The trail for this trek passes through glacier, narrow ridges, vertical show slopes , meadows and boulders. Overall a very adventurous experience not to mention the unforgettable views of the mountains.
It is an old sheppard route which connects Brua village of Baspa valley to Janglik village of Pabbar valley , Rohru.
4. Kinner Kailash Parikrama ( Charang – La )
Mount Kinner Kailash is located in Kinnaur in Himachal Pradesh. The trail provides a panoramic view of the whole range of Kinner Kailash mountain peaks. This region is located on the Indo-Tibet border and gives a wonderful introduction of confluence of Hinduism and Buddhism. The landscape of the area varies from lush green scenic valley of Sangla Valley to the snow clad mountains of the Kinner ranges. This trek is packed not only with some of the best views of the mountains, but also provides an insight into the rich history of trade, religion and diverse ethnic groups, the experience of which leaves one enchanted.
5. Khimloga pass trek
It is a trade route mostly frequented by sheppards from either side of Baspa of Supin valley of Uttrakhand.
6. Rupin pass trek
Rupin Pass is a high altitude pass across the Himalaya mountain range in state of Himachal Pradesh,. It lies on a traditional shepherd and hiking route which starts from Dhaula in Uttarakhand and ends in Sangla in Himachal Pradesh. The path itself is located across mostly uninhabited areas in the Himalayan ranges at an elevation of 15,250 ft (4,650M) above sea level
7. Yamrang la pass (5570 m) & Gugairang La
These two passes connects Baspa valley to Tibet.
Some moderate trails in the Valley are :
1. Karcham to Barua
Karcham is a small town on National Highay 5 at the confluence of Satluj and Baspa river. The trail passes through Sapni village (Visit to snake god temple is recommended) and end up a Brua Village.
2.Brua to Chansu trail
After a gradual descend one need to negotiate Brua Nallah and then Climb up to Chansu village.
Kamru fort
Kamru village was capital of earstwhile prinicipality of Bushahr. The Kamru Fort, a 15 minute walk from the Sangla town, houses quintessential wood-and-stone buildings with curved, peaked roofs. On the way up is the Badrinath Temple, a classic example of Kinnauri religious syncretism with both Hindu and Buddhist shrines.There are several folklores associated with it and according to one legend there are  crores of devi- devta residing inside the fort.  Entry inside the fort is restricted – only into the courtyard in front of it – but the views of the surrounding mountains are good, anyway.
Sangla
Sangla serves as a base to hike to nearby villages like  Kamru,Batseri,Rakcham and Chitkul.  It offers an uninhibited rendezvous with nature — walks, treks and strolling in narrow alleys of himalayan hamlets, lively bonfires by the river. If you're an angling enthusiast, the swirling current of the Baspa is home to both the Rainbow and Brown Trout.
Blog by Pawan Ranta
Read Pawan Ranta's answer to What is the best time to visit Chitkul? on Quora

(3 votes, average: 5.00 out of 5)

Loading...