Charang Rangrik Monastery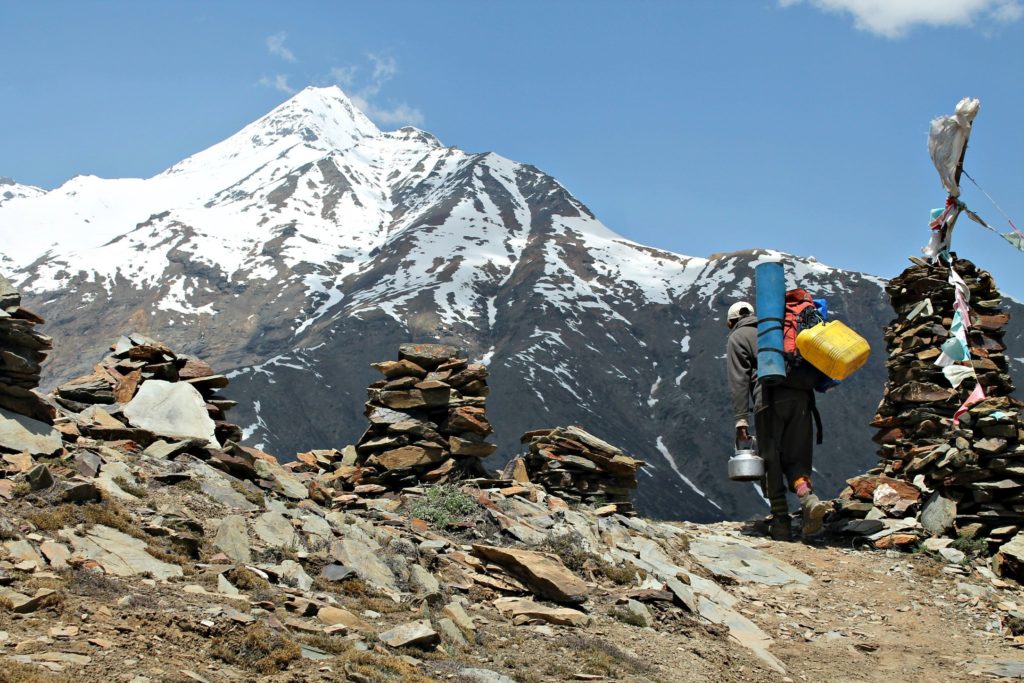 Camping at Lalanti meadows, enroute Charang - La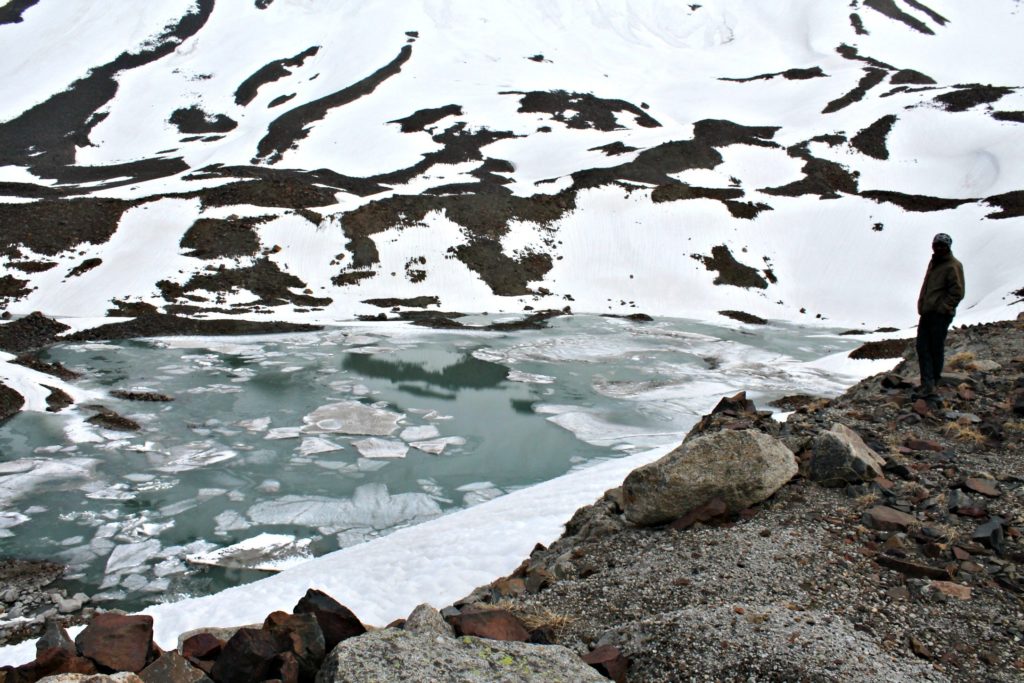 Glacial lake at base camp , Charang - La
Camping at Lalanti Meadows , enroute Charang La
Lalanti meadows , enroute Charang - La
Upper base camp Landscape
Top of the pass , Charang -La.
Kinnaur Kailash Parikrama ( Charang – La ) Trek
Mount Kinner Kailash is located in Kinnaur in Himachal Pradesh. The parikrama route provides a panoramic view of the whole range of Kinner Kailash mountain peaks. This region is located on the Indo-Tibet border and gives a wonderful introduction of confluence of Hinduism and Buddhism. The Charang – La pass is at an altitude of 5300m whereas the holy peak of Kinner Kailash ( Shivling ) is at height of around 4500m. The clockwise circumambulation is done around the holy peak of Kinnaur Kailash. The official yatra to the holy peak commences in July month but Parikrama trek is doable in May and June month as well.
Cost: drop an email or fill up the query form for group discounts & early bird discounts
Our fixed departures for 2019 is scheduled for May 5th & May 13th. We can arrange customized trek if the dates are not suiting your plan.
Overview
Region: Kinnaur Himachal Pradesh
Duration: 6 days
Grade: Difficult
Minimum group size: 5
Maximum group Size: 10
Maximum Altitude: 5300 METERS
Best time for the trip: MAY TO OCTOBER
Itinerary:
Day 01: Shimla – Charang
Day 02: Acclimatization at Charang. Village walk and visit to Rangrik monastery.
Day 03: Charang – Lalanti
Day 04: Lalanti – Base Camp of Charang La
Day 05: Base Camp of Charang La – Charang La – Chitkul
Day 06: Chitkul – Shimla.
Detailed Itinerary
The landscape of the area varies from lush green scenic valley of Sangla Valley to the snow clad mountains of the Kinner ranges. This trek is packed not only with some of the best views of the mountains, but also provides an insight into the rich history of trade, religion and diverse ethnic groups, the experience of which leaves one enchanted.
Day 01: Shimla to Charang
Reception at Shimla and drive from Shimla to Charang via Kufri, Narkanda and Reckong Peo. The drive from Shimla to Charang is beautiful and scenic village with breathtaking views of Phawarang peak (6050 m) and the Rangrik range. Reach Charang by evening and the stay would be arranged either at an Homestay or a tented accommodation.
Day 02: Acclimatization at Charang. Village walk and visit to Rangrik monastery and last ITBP post on on indo-tibetan border.
We explore the places around Charang and pay a visit to the Rangrik Monastery. Overnight stay in village homestay or camping.
Day 03: Charang–Lalanti
Today we trek from Charang to Lalanti. Initially climb will be steep for 2-3 hours till be reach Charang Kanda. After reaching Kanda gradient is low till Lalanti. Lalanti is a place with many wild flowers and beautiful meadows. The place is beautiful with flowers and blue sky and roaring sound of rivers. Camp for the night beside a stream in Lalanti.
Day 04: Lalanti – Base Camp of Charang La
Trek to the base camp of Charang La today. The climb is relatively steep today and we reach the base camp by evening. Dinner and overnight stay in tents.
Day 05:  Base Camp of Charang La – Charang La – Chitkul
Today we start early and climb steeply to the Charang La. The view of the Kinnaur range is spectacular from this point. We pass the Charang La and descend down to Chitkul village. Overnight stay in village.
Day 06: Chitkul– Shimla
Today we drive back from Chitkul to Shimla with a bag full of lifetime memories.
Services Included.
All arrangements for overnight stays during the trip.
Camping and Climbing gear.
All food expenses
Food will usually consist of morning breakfast, lunch, evening high tea and dinner.
All food will be vegetarian.
Special trained certified guides trained for emergency situations.
Local guides and workers with in-depth knowledge about the local area.
One luggage per person will be transported by us.
Inner line permits and arrangements en route will be arranged by the operator.
All stays and lodging on twin sharing basis shall be provided.
Services not included
Any kind of personal expenses.
Camera fees or any other costs arising out of unforeseen circumstances and situations beyond our control
Besides good planning , logistics , food and good equipment packing a backpack and carrying essential things play a key role in success of an expedition.